Amenities & Services
Maui Coast Hotel offers an extensive selection of conveniences designed to make your stay truly exceptional.
Activities Desk
ADA Compliant Rooms
Bellman Service
Bicycles (Safety Equipment Available)
Bottled Water on Arrival
Children's Wading Pool
Copy/Fax Service
Daily Maid Service
Dry Cleaning Service
Fitness Center
Gift Shop/Sundries
Ice/Soda Machines

Internet Access

Internet Stations (in Lobby)
Laundry Facilities
Meeting Room
Outdoor Hot Tubs
Outdoor Swimming Pool
Parking
Safe Deposit Box
Shuttle Service (Kihei/Wailea)
Smoke-Free Environment
Tennis Court
Wake-Up Call Service
Applicable Nightly Taxes
Hawaii General Excise Tax 4.166%
Transient Accommodations Tax 10.25%
Daily Resort Fee $25.00 (Taxable)
Business Services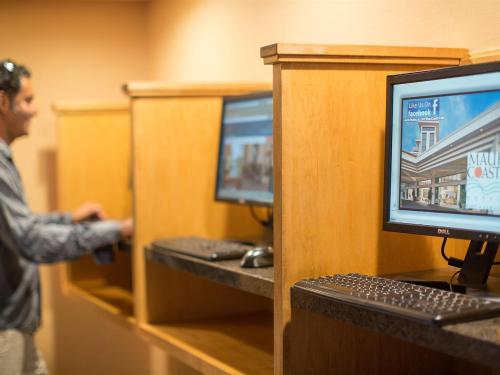 We offer three computer stations located in the lobby. Printing, copy and fax services are available for a nominal fee.
Main Fax #: (808) 875-4731
Fitness Center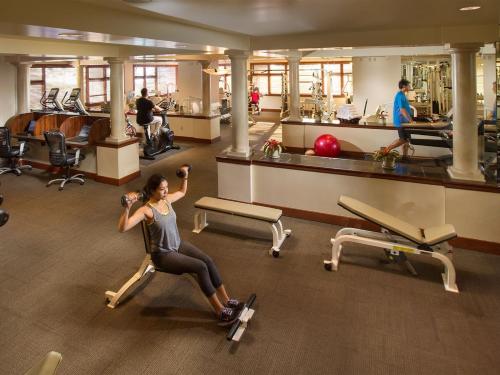 Open 6:00am–10:00pm daily, our Fitness Center is equipped with a wide-range of cardio machines, as well as weights, dumbbells and computer stations.
Laundry & Dry Cleaning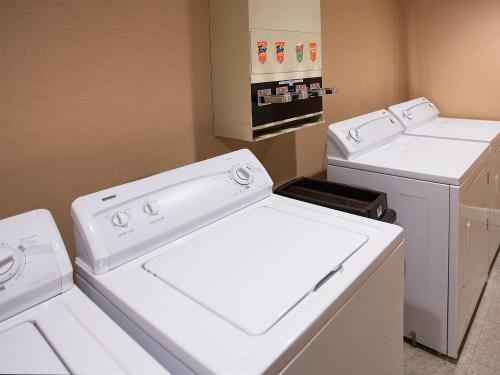 You're welcome to use our complimentary, self-service washers and dryers, or, for a supplement fee, take advantage of our same-day, off-site dry cleaning services that are available by simply delivering your laundry to the Bell Stand or Front Desk before 8:00am, Monday-Saturday excluding Holidays.
Activities Desk & Concierge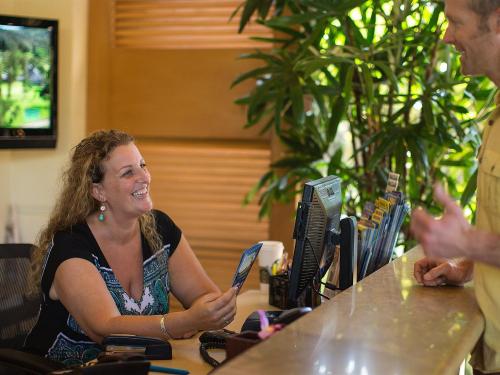 Maui Coast Hotel is proud to offer full-service concierge services and activity planning, provided by Aloha Concierge, located in the Maui Coast lobby. The experts are available from 8am to 5pm daily to help you plan and make the most of your time on Maui. All you need to do is relax and enjoy your stay. Some of these services include:
Activity Planning and Discounts
Dining Recommendations and Reservations
Massage Appointments
Golf Tee Times and Club Rental
Interisland One-Day Excursions
Snorkeling Gear and Beach Equipment Rentals
Transportation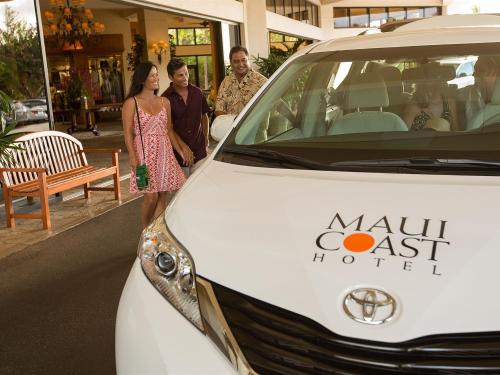 SpeediShuttle and Taxi service available from Kahului Airport.
Town Car or Limousine service can be easily arranged through our Concierge by calling (808) 856-3009.
Our Hotel Shuttle available daily from 7am-10pm for transportation within the Kihei and Wailea areas.
Dollar Rent a Car Desk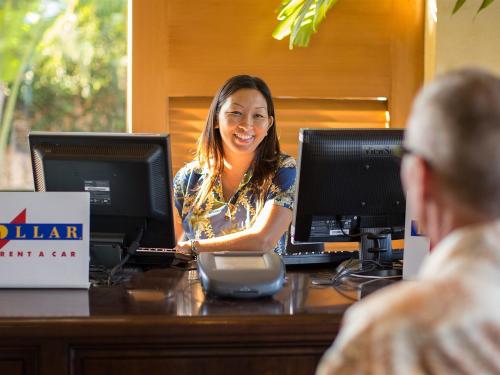 Whether you need a car for a day or your entire stay let our on property Dollar Rent a Car agent help you with your car rental needs.
Daily Activities Seminar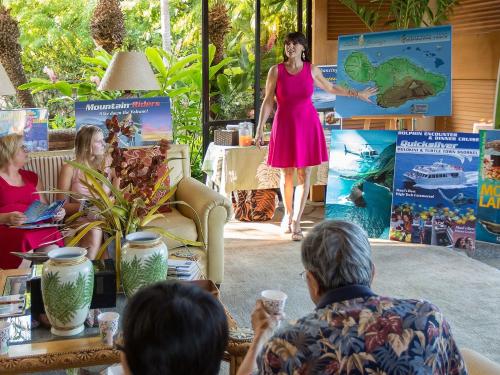 On the first morning of your stay, join us for coffee, pastries, and a complimentary presentation, introducing you to all there is to see and do on the island of Maui.
Additional On-Site Offerings